Best 5 Sunbeam Electric Heated Blankets & Throws Reviews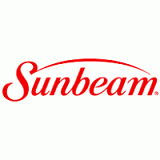 Do you need a new Sunbeam electric blanket or throw to warm up your cold winter nights? Read my article to find out which Sunbeam heated blanket may suit your needs the best.
The article details the top best models of blankets and throws Sunbeam has in its offer. Read further to find out which model has the characteristics and advantages you need.
The Sunbeam As A Brand
What Sunbeam SpecializesIn?
Sunbeam makes products that may keep you warm and cozy. Besides electric blankets and throws, they offer mattress pads and pain relief heating pads and wraps. However, their offer is diverse. You can also purchase different kitchen and home appliances that will make your life easier. For example, humidifiers, mixers, iron, etc.
Where Can You Purchase Sunbeam Products?
Sunbeam's entire offer is listed on their official pages. But if you visit their website, you will also find links to other retailers that sell their products. One of the listed retailers is Amazon. You may find a wide variety of Sunbeam products on the site but also some discounts.
Affordability Of Sunbeam Electric Blanket And Throws
In comparison to other brands of heated blankets and throws, Sunbeam is among affordable ones. The prices may be even lower if you catch one of their sales. Sales may offer up to 30% discount for different items in their offer.
Warranty OnSunbeam Products
Warranty differs depending on which Sunbeam you are interested in. However, most Sunbeam products have a 5-year warranty. Most of these products are heating products such as blankets and throws. Contact them to get the warranty for the product you purchased.
The Brand's Customer Service
You can contact Sunbeam via their free telephone. You can find the number on their pages. However, the page has a list of the most asked questions. One of them might be yours so check it out before the call. You may also subscribe to their newsletter and be the first to know about novelties and sales.
Top 5 Sunbeam Warming Blankets And Throws
Sunbeam Quilted Fleece Warming Blanket
Design Of The Quilted Fleece Blanket
The quilted blanket is made out of extra-soft fleece fabric. It is 100% polyester and its plushness is 2mm. The Quilted Fleece comes in many different colors. The colors vary from lighter acorn to darker walnut.
Sizes For The Quilted Fleece Blanket
You can choose 4 different sizes of your heated blanket. The Quilted Fleece comes in larger sizes as queen and king but also in twin and full. There are enough options to fit any customer's needs. For more detailed specifications use Sunbeam's official site or Amazon.
Cleaning Of The Quilted Fleece Blanket
Even though it is electric, the electric quilted blanket is easy to maintain. You can even use a washing machine. However, mind the settings and low temperatures. And remember to detach wires and controllers.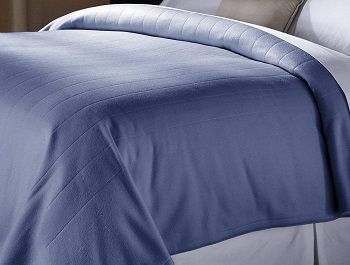 Controllers That Come With Quilted Fleece Blanket
Two controllers come with queen and king size of the heated blanket. For twin and full size, you get one controller. Controllers for Sunbeam electric blankets are user-friendly. You can regulate the heat with 10 different settings. After 10 hours of heating, the controllers will stop heating.
Heating Of The Blanket
Since controllers are easy to use, heating of the blanket is a matter of choosing the right temperature. Preheat your bed with the warming blanket before your slumber. The blanket heats evenly and on both sides. Also, blankets with dual controllers can be heated in two distinct temperatures.
Why Should You Buy It:
Easy cleaning
Heats evenly
10 settings on controllers
Sunbeam Microplush Electric Blanket/ Throw
Fabric Of This Sunbeam Electric Blanket/Throw
The electric blanket is made out of Microplush fabric that is 100% polyester. The fabric is softer than the quilted fleece model of Sunbeam blanket. It comes in 10 different colors. There are also multiple sizes available: full, twin, king, and queen.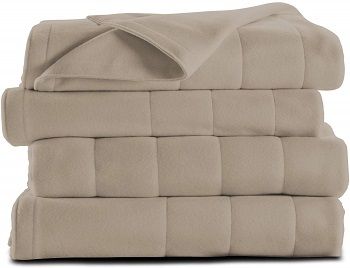 Advanced Controllers For Microplush Channeled Blanket
The ComfortTec controller digitally shows the temperature. It has easy to use buttons with which you can control 10 different settings. The controller of the Sunbeam heated blanket will be blinking if it detects any issues with the controller.
Safety Of The Heated Microplush Throw
Sunbeam blankets satisfied UL standards and they are safe to use. Some electric blankets cannot be used by pets and children. This blanket is safe for them as well. The blanket also has a 10-hour shutoff to keep you safe.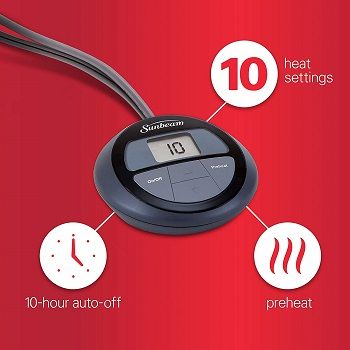 Issues Customers Had With Sunbeam Heated Blanket
Customer reviews range from very satisfied to feeling disappointed. Namely, they report that the blanket is comfortable and the cords unnoticeable. However, multiple customers have issues with electronic parts. Sometimes they do not last long or they arrive broken. Use your five-year warranty to fix such issues.
Affordability Of The Microplush Heated Blanket
Sunbeam has one of the most affordable heated blankets and throws but their prices vary. Microplush is one of the most expensive models in comparison to other Sunbeam warming blankets. That is due to its ultra-soft fabric and improved controllers.
Why Should You Buy It:
Multiple colors available
Safe to use
4 different sizes
Sunbeam Loftec Heated Blanket
Special Material Of This Warming Blanket
The Loftec fabric model is very comfortable and soft. You will probably use the blanket even if you are not heating it. However, there are only three colors available for this Sunbeam model. These colors are garnet, mushroom and, walnut.
How Can you Maintain Your Warming Blanket
Maintenance of the blanket is not an issue. You can wash it in a washing machine on low settings. Also, the Loftec heated blanket is dryer safe. For more information read the manual that offers advice on how to keep the fabric in the best condition.
Dimensions Of The Loftec Model Available
The Loftec heated blanket is available in four different dimensions. You can purchase twin, full, queen and king. Sunbeam's king and queen heated blankets fit larger beds. For a bed that is a smaller dimension, I would suggest buying twin and full. Official pages and Amazon offer exact dimensions for this Sunbeam electric blanket.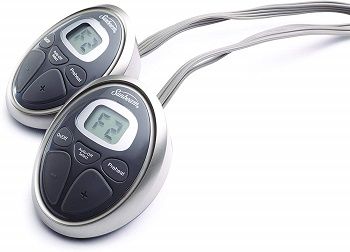 Sunbeam Loftec Model's Controllers
The number of controllers depends on the size of the blanket. Two largest sizes, queen and king, Sunbeam electric blanket's controllers may be blinking if something is not working properly. Controllers for the Loftec model of Sunbeam blanket have 10 heat settings and auto-off after 10 hours of use.
Why Should You Buy It:
Comfortable blanket even if not heated
Easy to detect controller issues
All four sizes available
Easy to wash and dry
Sunbeam Velvet Heated Blanket
Soft Velvet Material Of The Blanket
This model of Sunbeam blanket keeps you warm due to its very soft velvet material. The material is 100% polyester and comfortable.  The blanket is perfect for you if you like light colors. Namely, it comes in 7 different lighter colors.
Weight And Dimensions Available
If you opt for this model, you have all four sizes to pick from. Namely, Sunbeam offers a queen, king, twin, and full sizes for the electric blanket. Due to its velvet material, the blanket will be light regardless of the size. More information is available on Amazon.
Maintenance Of The Velvet Blanket
Customers report that you should be careful with your blanket and follow the instructions. Namely, there are more steps for washing and drying the blanket. The blanket must be presoaked and rinsed after a slow cycle in the machine. Be careful with drying as well and do not use clips if you do you have a dryer.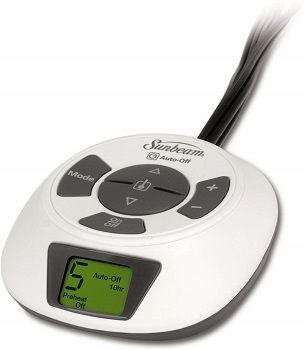 Controllers For The Velvet Sunbeam Blanket
Velvet model of the Sunbeam electric blankets has 10 settings controller. It also automatically shuts off for your safety. If you notice that the controller on the Sunbeam Heated blanket is flashing, contact the Sunbeam customer service.
Save Energy Using The Blanket
When using the blanket you do not have to heat the entire house. That will decrease your heating bill. Save even more by using the lower settings on your Sunbeam blanket.
Why Should You Buy It:
Energy-saving heated blanket
Auto-off controllers
Exquisitely soft velvet fabric
Sunbeam Reversible Sherpa/ Mink Electric Throw
Designed For Maximal Comfort
The model is among the softest in the Sunbeam offer. The fabric is faux Sherpa and Royal mink. This Sunbeam Sherpa heated throw is 100 % polyester. And it comes in a variety of colors. It also has the highest plushness due to Sherpa material.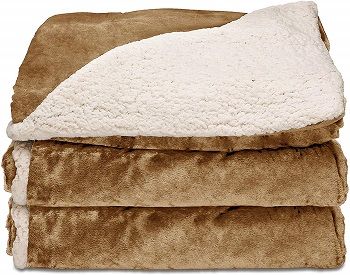 Colors and Sizes Available
There are all four sizes available for this Sunbeam model (full, twin, queen and king). Sherpa is white color, but you have 4 different colors of Royal mink to choose from.
Two Different Sides Of The Blanket
The blanket has two different sides for you to choose from. One side is made out of Sherpa fabric and you may use it for colder days. Turn the electric Sunbeam blanket for Royal Mink material for other less cold days.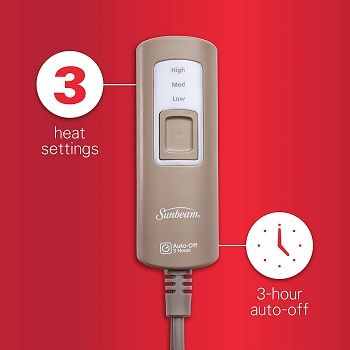 Available Settings Of The Controllers
As with the rest Sunbeam models, two controllers are for larger sizes and one for smaller dimension beddings. Settings for this model are limited in comparison to other models. Namely, it has merely 3 heat settings. Because of that, it is set to automatically cease warming after 3 hours.
Why Should You Buy It:
Highest plushness
Auto-off after 3 hours
Two different materials on each side
Parts For Sunbeam Heated Products
Sunbeam electric blanket controller is an essential part of every warming blanket or throw. If you need a replacement, you may find one on their official pages. Also, you may buy them from Amazon. If the issue started after you bought the Sunbeam electric throw or a blanket, you can return it or use the warranty.
Manual For Sunbeam Electric Products
For any questions or uncertainties on how to use the heated blankets, Sunbeam has an online manual. The manual for Sunbeam heated blanket can be found on their official website. The website has frequently searched questions answered for the customers. You may find your answers there as well.
Conclusion: Which Sunbeam Electric Product Should You Buy?
For getting started on the purchase of electric blankets I suggest comfortable Sunbeam Velvet Heated Blanket.  Sunbeam offers other easy-to-use models such as Sunbeam Microplush Electric Blanket/ Throw. If you cannot decide on the fabric of a Sunbeam heated throw, try Sunbeam Reversible Sherpa/ Mink Electric Throw.
Read more on various models, manufacturers, and characteristics of electric blankets. There are more articles that can make it easier on which electric blanket to buy. They feature top-rated electric blankets, electric throws on sale and more.